The Best Alignment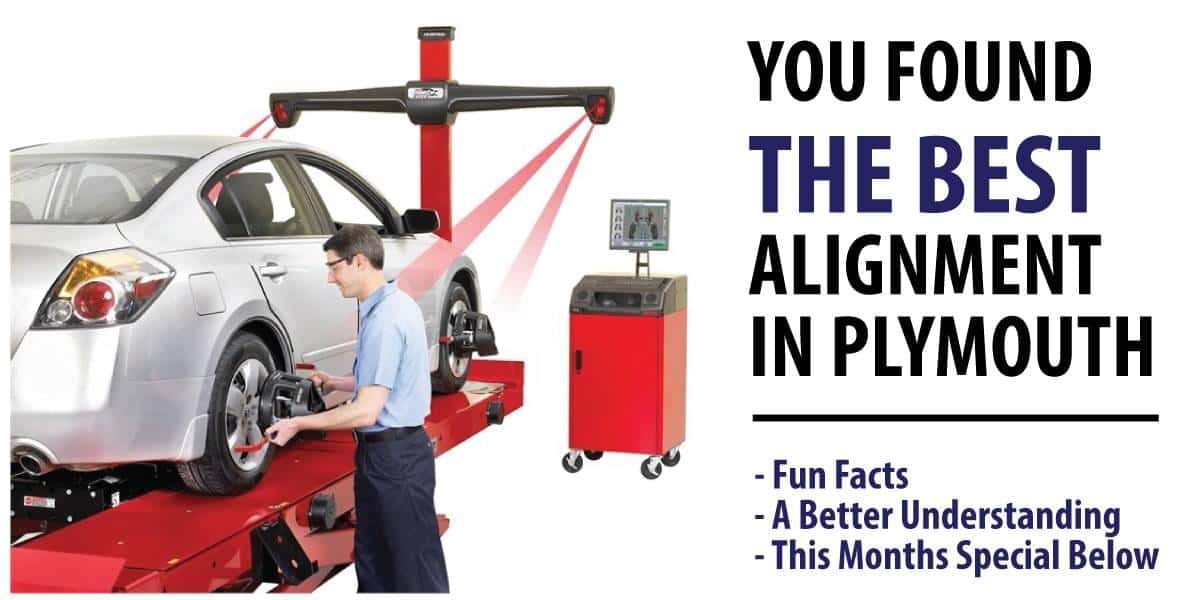 Why is this the Best alignment in Plymouth?
It's the best alignment. Our state of the art facility and equipment is fresh with under 2 years of wear and tear. We re-calibrate our tolerances and maintain the facility to immaculate standards. Our Best cast is here to service and complete your alignment in an efficient manner getting you on the road quickly. See below for some further facts on how your vehicle takes the road.

Pot-Holes in Plymouth. Have you hit any? 
Coming out of the cold season into spring, we tend to experience the bulk of our suspension abuse with the pesky pot holes. We may do the best to avoid these gaping holes but ultimately we find ourselves head on with poor decisions. If you have taken advantage of some of the terrible road, your car may be making some funky noises or pulling to a side.
If your car is pulling a side or does not maintain its lane on the highway, you need the best alignment. Simply put, many factors of shock resonate through your suspension effecting many components. Continue reading below for the direct components.

Suspension stuff that bends and fails?
Many components take the shock of a measly pot hole. Not only your suspension but also your steering. Metal components do have a life expectancy but more importantly have a weakened strength, pot hole after pot hole.
Components that can be affected are below.
Strut Mounts
Shocks
Ball Joints
CV Joints
CV Boots
Coil Springs
Steering Rack
Drive Shafts
U-Joints
and more…..
With the Best cast in Plymouth, we strive for excellence. If your car is not going straight down the road, many of these parts can be the reason. Have the team take a look and get a great deal doing so. We will have you in and out in no time for your spring alignment. Schedule an appointment today to get you ready for the warm months of cruising Plymouth.