Five Questions to Ask Before Financing a Jeep® at Best Chrysler Dodge Jeep RAM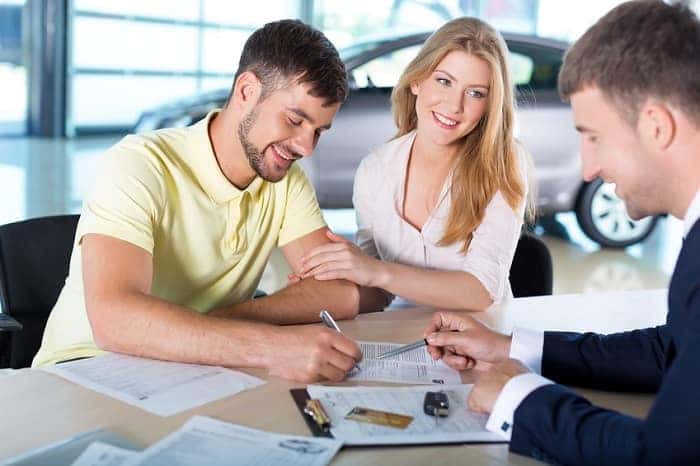 Overwhelmed with your Jeep® financing options? You don't have to be! Our team at Best Chrysler Dodge Jeep RAM is addressing five questions you should ask before financing a Jeep vehicle.
1. How Much Does It Cost?
A car's price is determined by the MSRP, or manufacturer's suggested retail price. However, there are still additional costs, including tax and interest, when financing. Make sure you have a clear idea of your total investment.
2. How Much am I Approved For?
Once you know the total cost, you want to make sure you are approved for that amount. Our financial experts will collect your buying criteria to determine your eligibility. These factors include your income, your debt-to-income ratio, and your credit history.
3. Can I Afford It?
Even if everything aligns so far, you still want to ensure you can afford the vehicle. A car payment calculator will factor in your total investment, as well as your down payment or trade-in value, plus taxes and interest to give you an estimate of your monthly payment.
4. What if I Can't?
If you don't feel comfortable with your monthly payment, you still have plenty of options. You can pay more upfront to lower the amount you are financing. Or, consider shopping for a more affordable vehicle. We also have plenty of quality used Jeep SUVs that will cost less too.
5. Should I Buy or Lease?
Is financing the best route for you? Perhaps leasing would be better? By leasing, you can get into a new vehicle at a more affordable price with lower monthly payments. If you prefer to work towards owning your own vehicle, then financing or buying is the better option.
The financial experts at our Jeep dealership in Plymouth, MA are excited to get you qualified for your own Jeep SUV. Come see us today!