Fall Festivities in Odessa, TX
Through the fall and into the holiday season, Odessa, Texas, stages events to provide fun for the whole family. Here are some of the events you can enjoy.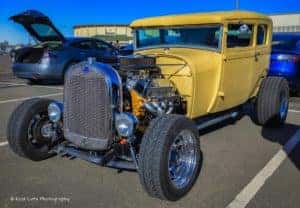 Merry Marketplace – November 8 to 10
The 37th annual Merry Marketplace, organized by the Junior League of Odessa, is held at the Ector County Coliseum. It's a three-day shopping extravaganza that invites thousands of shoppers to purchase a huge variety of goods in a festive and fun holiday setting. You can also join in with the Ladies' Luncheon or have breakfast with Santa. All the funds raised, including entrance fees, are used to support local community projects. General admission is $10
Tejano Super Car Show – November 23 and 24
What started 48 years ago as a local event in a small Odessa neighborhood has become one of America's biggest car shows. The Tejano Super Car Show is held at Ector County Coliseum and is an indoors and outdoors event. It will feature six buildings filled with world championship custom cars, all types of trucks, cars, motorcycles, Lowrider custom bikes, and model cars.
The carhop will have streetcars, pro street cars, and car dancers. The three large stages will have all kinds of live entertainment. This year's feature car will be Joe Ray's HellDorado. There will be many vendors selling food, drinks, clothing, custom parts, and much more. 
Christmas Tree Lighting Ceremony – December 5
To kick off the holiday season, the Christmas tree lighting ceremony takes place in McKinney Park. The entertainment begins at 5:30 p.m. with dancers and carolers. To warm your spirit, there will be hot chocolate. The tree lighting will take place at around 6:30 p.m., and it will also mark the opening of the Starbright Village. Come early to avoid missing any of the fun.
Starbright Village – December 6 to January 1
The annual Starbright Village in McKinney Park is open throughout December. It's the biggest display of lights in the Permian Basin with more than 300,000 lights. Walking or driving through the holiday-themed displays will bring the holiday season to life and lift your spirits as the holiday music plays on the radio.
Your children have the opportunity to visit Santa each Friday and Saturday from 7-9 p.m. in December with a journey to Santa Land. It contains fun holiday features that have to be seen to be believed. Look out for the white tent and make sure to take your camera to capture the magic moment your kids meet Santa. Starbright Village is free to enter.
Parade of Lights – December 7
For almost 30 years, the Parade of Lights has begun holiday season with a rousing start. Hundreds of floats decorated with Christmas lights will head south from 23rd Street on Andrews Highway and finish at the parking lot of Medical Center Hospital. The parade starts at 6:30 p.m., and there will be prizes awarded for the best floats.
Joining in these family-friendly events ease you into the holiday spirit this season.
Image via Flickr by Kool Cats Photography over 12 Million Views used under CC By