Jeep Lift Kit
Jeep Lift Kits Available in Plymouth, Ma



Yes, we have Jeep Lift Kits in stock ready for install. Some like a stock height Jeep but for the enthusiast, these lift kits can raise your jeep from an additional 2 inches to a wild 6 inches. If you are thinking about bigger tires, you should be thinking about a lift. See below for some additional benefits and features to our in stock lift kits.
Benefits of a Lift Kit
Most of us cruise in style to and from the daily grind with our Jeep. Let us all take a minute to understand the potential of a lift. If you like to cruise back roads and off road, you need a lift. Ground clearance will help get over pesky stubs and rocks on the trail. A lift will also allow your tires to travel farther up and down without coming in contact with the body. The whole idea is having fun with your Jeep Wrangler and looking cool while doing it. More versatility will help you navigate your passion of travel in Plymouth, Ma.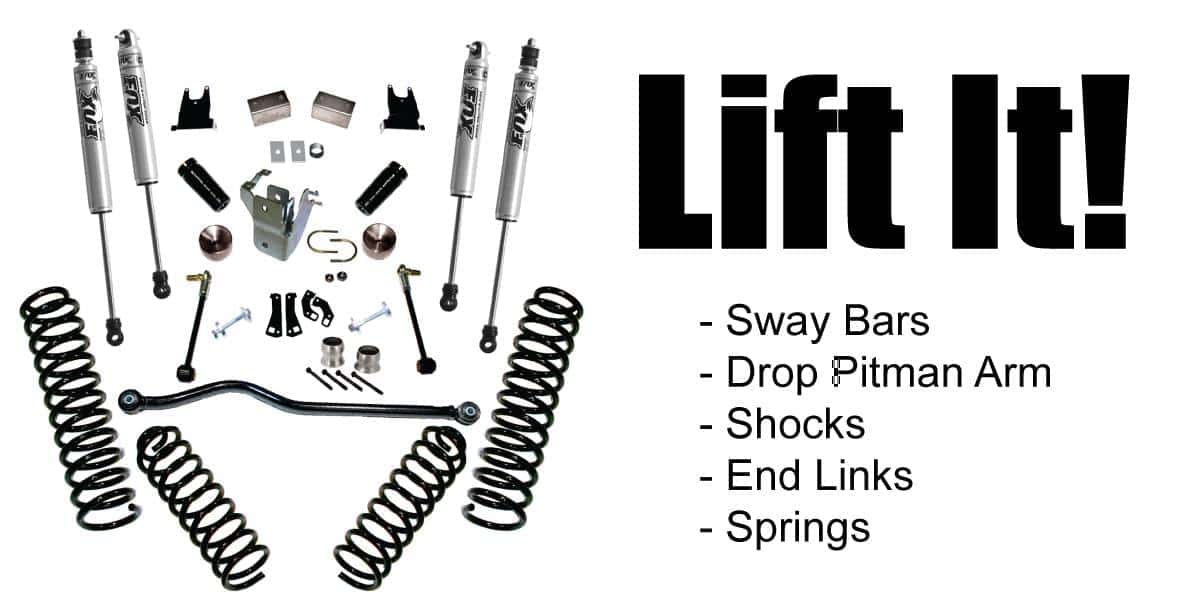 Features of a Lift Kit
All pieces of are coated to maintain quality through out the vehicles life. Unlike older kits, these kits maintain a strengthened steel with a protective coating. The coating is a black heavy enamel that deters rust and any failure. What also covers these special parts is a factory warranty. If installed by Best, these street legal lift kits will not void many warranties. Our pro's can break a Jeep Wrangler down in a day and have it back together for the next day when the install is scheduled.