5 Tips for Offroading with Your Dog in Your Jeep
If you're planning an off-road excursion and you want to share the adventure with your four-legged fur buddy, then consider these safety tips when a dog is along for the ride.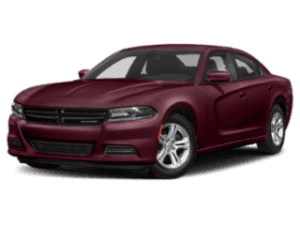 Pest Preventative Measures
When you're out and about four-wheeling through terrain fraught with challenges, it's important that your dog is protected from situations such as fleas, ticks, Lyme disease, wildlife, and harmful plants.
Before heading ou t, talk to your pet's veterinarian about any specific vaccines that may be needed. Also, be sure your pet is current on his or her vaccinations and is treated with a quality flea and tick preventative.
Invest in a sturdy collar and leash to keep your dog under control whenever you're out of your Jeep and exploring the terrain or hiking a trail. This is to ensure your dog does not encounter any wildlife that may cause it harm.
Safe and Secure
At no time while you're navigating off-road terrain can your pup be left to his own devices. He must be secured in the jeep to prevent any opportunity for an accident. As the Jeep takes twists and turns, without a secure tethering system, he'll be flipped around and possibly tossed out of the vehicle. Just like you wear a seat belt for safety, equip your pup with a harness/tethering system that works with your Jeep's safety system.  
Pet Supplies
Offroading can take you to secluded places where the views are spectacular but may leave no room for fresh water. When bringing your dog along, you must provide the necessities the same as for yourself. This includes plenty of fresh water. Include a water bowl, food and/or treats if you plan to be away for hours or overnight, a blanket to keep your pup warm, and an extra collar and leash, just in case. Bring along a scooper and bag to clean up after your pup. Remember to keep your pet cool if you're exploring in extremely hot weather as dogs are susceptible to heat strokes.
Dog Sense
Do not let your pup run along your Jeep while you're navigating slowly through unknown terrain.  Keep your dog secured inside the Jeep whenever it's in motion.
Since your dog can't carry and use a cell phone if it becomes separated from you, be sure he's wearing a nametag that include his name, his vaccination information, your name and contact number, and even the name and number of your veterinarian. If he isn't already microchipped, that is another safety feature to consider.
Be Legal
If you're adventure involves state or federal parks and wildlife refuges, check the regulations stating whether dogs are allowed on the property or are off-limits. There may also be regulations requiring dogs to be on a leash at all times. This is for their safety as well as resident wildlife.
Taking a dog along for an offroad adventure is a treat both of you will enjoy. Check out new Jeeps for sale in Plymouth, Massachusetts to be sure you both ride in style.